Social Change: Campaigning, Social Media and Communication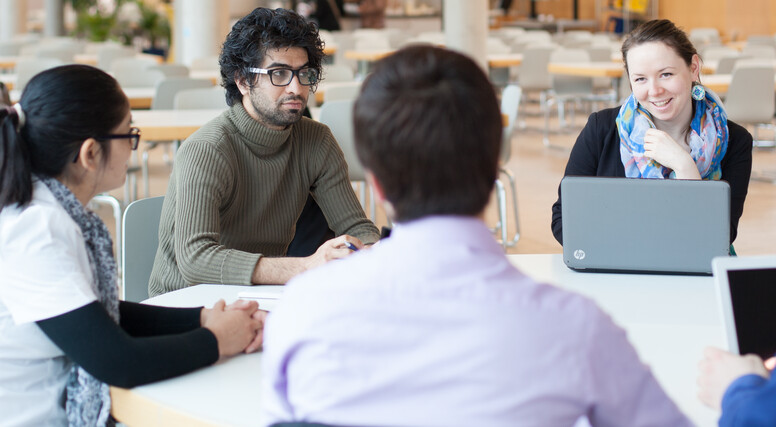 © Leuphana/Merle Busch
Currently
5 places
available
Courses of this module
F7.1
Campaigning and Awareness Raising
First date
Wednesday, 24.01.2024 at 09:00 o'clock
→
Last date
Tuesday, 02.04.2024 at 23:59 o'clock
F7.2
Social Media in Crises
First date
Wednesday, 24.01.2024 at 09:00 o'clock
→
Last date
Tuesday, 02.04.2024 at 23:59 o'clock
Product information "Social Change: Campaigning, Social Media and Communication"
You will learn to implement your own ideas and ideals in a way that promotes public awareness and thus you will know how to trigger social change yourself. Knowledge of campaign management, the efficient use of social media and knowledge transfer are fundamental to organize and initiate change, especially in times of crisis. You will deal with the challenge of reconciling your own campaigns with good governance and human rights principles. Furthermore, you will critically reflect on the role of social media: to what extent it helps to promote human rights and which impediments exist.


is restricted access:

Yes

Requirements - university entrance qualification:

Not required

Requirements - one year of work experience:

Not required

Requirements Language:

English: TOEFL Internet (92 points); IELTS (Acad. Level 6.5 points); CAE/CPE (Level C1, Grade B); TOEIC (720 points listening/reading, 310 points speaking/writing); if necessary, individual examination.

Requirements Expertise:

None

Topic:

Politics & Governance

, Soft skills & competencies

Format of course:

Online

Level:

Master

Course language:

English

Study programme
Number of credit points / ECTS:

10

Workload Contact time (in hours):

72

Workload self-study time (in hours):

178

Examination:

inter-course examination (Module exam)

Exam format:

Assignment

, Presentation

Further exam format:

Assignment

, Presentation

Qualifikationsziele

Throughout the course you will:


acquire practical and theoretical knowledge on strategic advocacy, campaigning and awareness raising;

get familiar with the most effective tools and methods for development, execution, monitoring and evaluation of human rights campaigns;

understand critical perspectives on human rights campaigning and awareness raising;

design own campaigns responding to the human rights issue of interest or write an essay related to one of the topics addressed within the course.




Modern technologies and means of communication are essential instruments to manage and support creative thinking, problem solving skills and participation in political processes. Therefore, modern technologies have often been related to social change and democratization. The ubiquity of digital tools and social networks has encouraged optimistic forecasts of how democracies can and will change due to new possibilities for civil society actors and the wider public. In this course, you will become familiar with the most important debates in democratic and social movement theory on how social networks hold the potential to change political processes. You will also become aware of opportunities and limitations and discuss strategies and tools civil society actors can make use of.


22
= Dates of this module
22
= Modules already selected
Please note: Dates subject to change