Introduction to Sustainability Management Accounting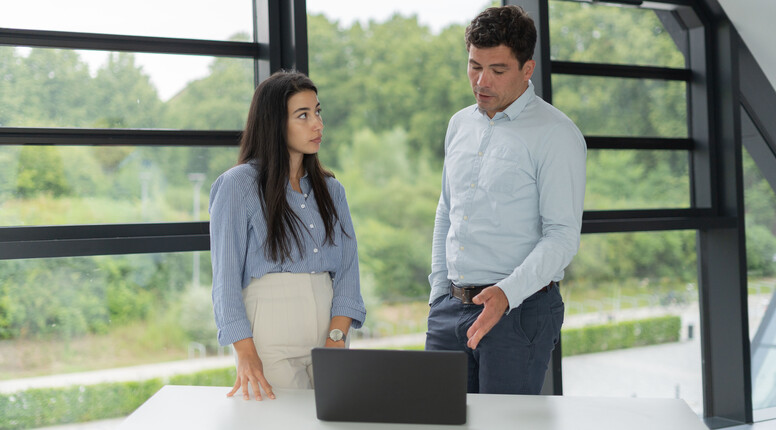 © Leuphana/Sokolis
Currently
10 places
available
Courses of this module
SAMC-F1
Introduction to Sustainability Management Accounting
Termine
In process of planning *
* Die Veranstaltung findet im Zeitraum 01.10.2024 bis 18.11.2024 statt. Die genauen Termine werden in Kürze bekanntgegeben.
Product information "Introduction to Sustainability Management Accounting"
In this module, participants familiarize themselves with the fundamentals of Sustainability Management Accounting. They explore important macro-level links of the modern accounting system and learn how a company can improve on its overall sustainability performance by transitioning to a sustainability-oriented accounting system. They study the differences between conventional and sustainability accounting systems and concern themselves with the reasons, frameworks, measurement requirements and valuation of sustainability management accounting. Upon completion, participants can conceptualize how modern accounting systems contribute to holistic sustainability-oriented management and decision-making.
is restricted access:

Yes

Requirements - university entrance qualification:

Not required

Requirements - one year of work experience:

Not required

Requirements Language:

English at least level B2

Requirements Expertise:

None

Topic:

Engineering & Natural Sciences

, Management & Leadership

, Sustainability, Energy & Environment

Format of course:

Online

Level:

Bachelor

Course language:

English

Study programme:

Sustainability Accounting and Management Control

Number of credit points / ECTS:

5

Workload Contact time (in hours):

15

Workload self-study time (in hours):

110

Examination:

In-class examination

Exam format:

Portfolio

Further exam format:

No further Exam

Qualifikationsziele

-Understand and define Sustainability Management Accounting
Identify key issues to support a sustainability transformation of the organisation
Know relevant frameworks of sustainability accounting
-Understand requirements for sustainability performance measurement and know relevant indicators
-Understand how sustainability management efforts contribute to corporate value creation