Digital Strategy & Entrepreneurship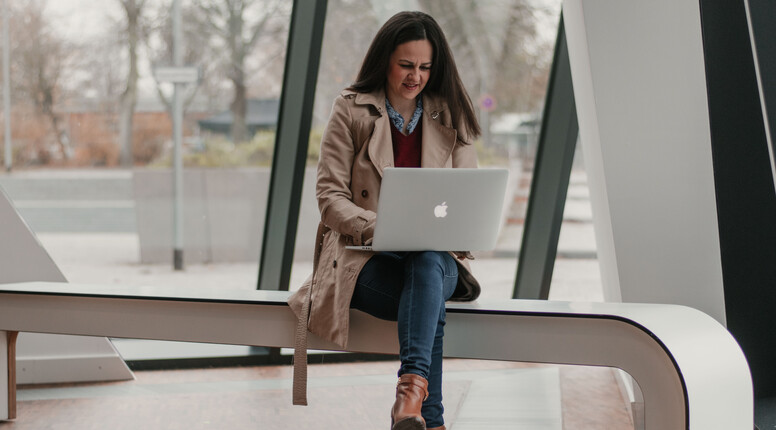 Currently
10 places
available
Courses of this module
F1
Digital Strategy & Entrepreneurship
Termine
In process of planning *
* Die Veranstaltung findet im Zeitraum 01.10.2023 bis 31.03.2024 statt. Die genauen Termine werden in Kürze bekanntgegeben.
Product information "Digital Strategy & Entrepreneurship"
In diesem englischsprachigen Modul erhalten die Teilnehmer*Innen einen umfassenden Überblick über aktuelle Themen und Konzepte des strategischen Managements und Entrepreneurships in der digitalen Ökonomie und deren Relevanz für das Management.
Thematisiert werden unter anderem die Themen Digitalisierungsstrategien, kollaborative Strategien, Dynamiken digitaler Industrien, Ressourcen und Fähigkeiten digitaler Unternehmen und Strategien digitaler Plattformen.

is restricted access:

Yes

Requirements - university entrance qualification:

Not required

Requirements - one year of work experience:

Not required

Requirements Language:

English at least level B2

Requirements Expertise:

None

Other requirements

Ergänzung zum Sprachnachweis:
Zum Nachweis der Englischkenntnisse, müssen folgende zum Zeitpunkt der Anmeldung gültige Testergebnisse nachgewiesen werden.

Es werden als ausreichend anerkannt:


TOEFL internetbasiert mit mindestens 80 Punkten, computerbasiert mit mindestens 213 Punkten, papierbasiertmit mindestens 550 Punkten,
IELTS (Academic Version) mit mindestens 6.50 Punkten,
CAE/CPE mit mindestens Level B2/C1,
TOEIC mit mindestens 720 Punkten im Bereich "listening and reading" und 310 Punkten im Bereich "speaking and writing"


Auf Antrag und nach Einzelfallprüfung können auch anerkannt werden:


andere gängige Testverfahren mit äquivalentem Punktwert,
dokumentierter Auslandsaufenthalt im englischsprachigen Ausland von mindestens 6 Monaten Dauer,
englischsprachige Publikation in einem anerkannten Wissenschaftsmedium,
rein englischsprachiges Hochschulstudium (in Vollzeit im In- oder Ausland) von mindestens einem Semester Dauer mit erfolgreich absolvierter Prüfungsleistung.


In begründeten Ausnahmefällen kann auf Antrag und nach Einzelfallprüfung auch anerkannt werden:


Telefoninterview und Essay in englischer Sprache (Abnahme durch entsprechend qualifizierte Mitarbeiter*innen der Leuphana Universität Lüneburg).


Bewerberinnen und Bewerber mit der Muttersprache Englisch müssen diesen Nachweis nicht erbringen.


Topic:

Management & Leadership

Format of course:

Online

Level:

Master

Course language:

English

Study programme:

Digital Transformation Management

Number of credit points / ECTS:

5

Workload Contact time (in hours):

10

Workload self-study time (in hours):

140

Examination:

inter-course examination (Module exam)

Exam format:

Portfolio

Further exam format:

No further Exam

Qualifikationsziele

Die Teilnehmer*Innen können aktuelle Konzepte des strategischen Managements und Entrepreneurships anwenden und darauf basierend gezielt Managementhandlungen konzeptionieren und durchführen.
Die Teilnehmer*Innen können strategische Positionierungen von Unternehmen anhand verschiedener Ansätze voneinander unterscheiden, können diese voneinander abgrenzen und systematisieren.
Darüber hinaus können sie Faktoren, die Einfluss auf die Digitalisierungsstrategie haben, identifizieren und Auswirkungen, die Digitalisierungsstrategien auf Branchen und Geschäftsmodelle haben, einschätzen und beurteilen.
Die Teilnehmer*Innen lernen unternehmerische Chancen initiativ zu verfolgen und dabei wirtschaftlich, strategisch und zukunftsorientiert sowie innovativ zu denken und zu handeln.