Module studies: study individual modules
Module study is the right choice for you if you want to study a single module or several individual modules and, for example, find out at your leisure whether a degree programme is right for you without having to enrol straight away. For this modular continuing education, select the "module studies" variant in the booking portal when making your selection.
In module studies, you complete your modules with an examination. In doing so, you acquire regular credit points that can be credited to a Bachelor's or Master's degree programme. There is no graduation requirement in the modular study programme - you will receive a certificate of participation and a detailed list of your achievements.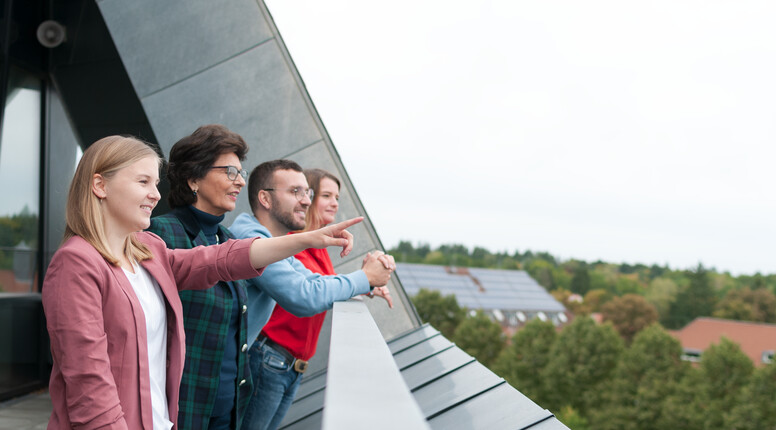 Restricted modules in your module studies
When studying modules, you cannot simply book all modules as some are restricted. In order to study these individual modules, you must meet certain requirements and first apply with the relevant evidence. Your documents will then be examined by an admissions committee. If you are admitted to the desired module, you will receive a code number to book the module with.
Waiting list for individual modules
If modules are fully booked, you can add your name to the waiting list. Registration in the booking portal is required for this. If you book modules as a guest customer, the waiting list is unfortunately not available to you. You will be notified automatically as soon as places are available again.