Module participation: Attend modules without examination
If you are primarily interested in the subject content of a particular module,
module participation
is just right for you. You benefit from
qualified university teaching
and
current research results
. As a participant, you concentrate entirely on the content and
complete your modules without exams
. At the end, you will receive a certificate of participation. If you would like to attend this form of modular further education with us, select the variant "module participation" when you select your module.
Should you decide in the course of your participation to take an examination in order to acquire credit points, you can also register for this at a later date. In this case, an additional examination fee of 90 euros will be due.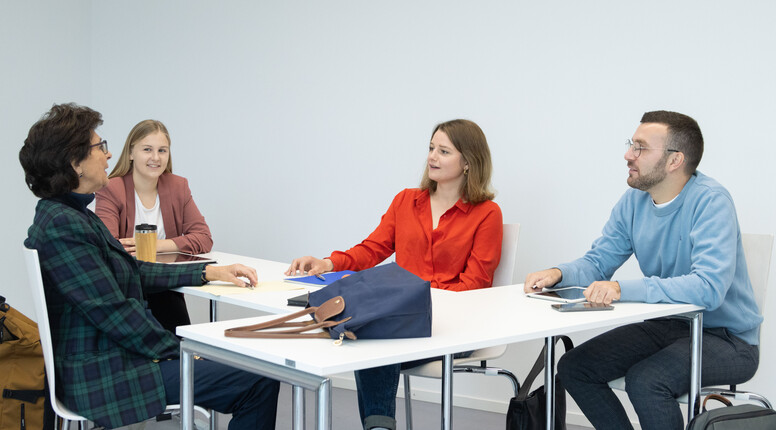 Restricted modules
Some of our modules are restricted. This means that you have to meet certain requirements and apply for these modules. To do this, you will need to submit the relevant supporting documents. If the admissions committee has decided positively on your application, you will receive a code number to finally book your module selection.
Waiting list for modular continuing education
There are only a few places available for some modules. If these are already taken, you can register on the waiting list. To use the waiting list, you must create a user account in the booking portal. Unfortunately, you cannot use the waiting list function as a guest customer. You will be notified automatically as soon as a place is available again.