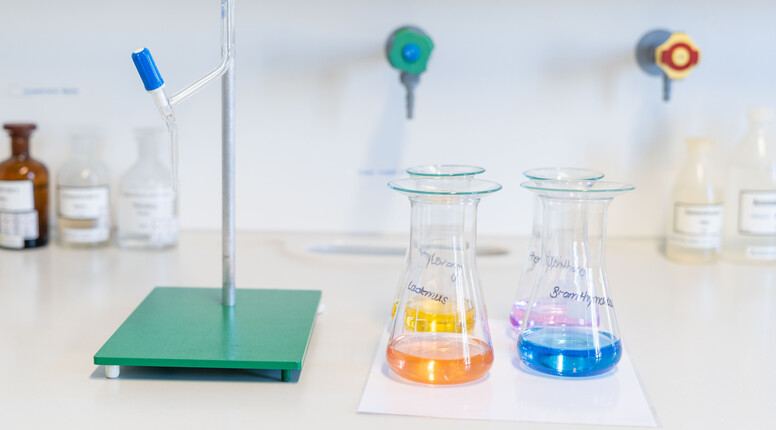 © Leuphana/Patrizia Jäger
Currently
3 places
available
Courses of this module
F2
Environmental Chemistry
Termine
In process of planning *
* Die Veranstaltung findet im Zeitraum 15.05.2024 bis 26.07.2024 statt. Die genauen Termine werden in Kürze bekanntgegeben.
Product information "Environmental Chemistry"
The course provides an introduction to the basics and principles of environmental chemistry. This includes an introduction to compartments, parameters and processes to understand and to model concentrations in the environment and basic analytical methods as well as the distributions of certain substances in the different compartments of the environment, namely the atmosphere, the oceans, the soil and sediments. Furthermore, the principles of abiotic degradation reactions such as hydrolysis and direct and indirect photolysis will be discussed. The abiotic part is followed by an introduction to biotic degradation in the liquid phase and bacterial metabolism and enzymatic biodegradation.

A laboratory unit focussing on the degradation of chemicals in the environment is a mandatory part of the module and will take place every year in July.

is restricted access:

Yes

Requirements - university entrance qualification:

Not required

Requirements - one year of work experience:

Required

Requirements Language:

English: TOEFL Internet (92 points); IELTS (Acad. Level 6.5 points); CAE/CPE (Level C1, Grade B); TOEIC (720 points listening/reading, 310 points speaking/writing); if necessary, individual examination.

Requirements Expertise:

Knowledge of chemistry, biology & environment

Other requirements

1) Training as a chemical-technical assistant or pharmaceutical-technical assistant

OR


2) B.Sc. in Chemistry, Pharmacy or similar




Topic:

Engineering & Natural Sciences

, Sustainability, Energy & Environment

Format of course:

Blended Learning

Level:

Master

Course language:

English

Study programme:

Sustainable Chemistry

Number of credit points / ECTS:

5

Workload Contact time (in hours):

32

Workload self-study time (in hours):

93

Examination:

In-class examination

Exam format:

Portfolio

Further exam format:

No further Exam

Qualifikationsziele
Students will acquire substantive knowledge about:


Typical inorganic and organic pollutants

Definition and measurements of basic compound parameters

Analysis of typical pollutants in the aqueous phase and the gas phase
Transport on different spatial and time scales as well as the exchange between different compartments.
Comparison of compounds using concentrations and lifetimes
Parameters to understand the degradation of compounds in the environment