Law, International Regulations and Chemicals Management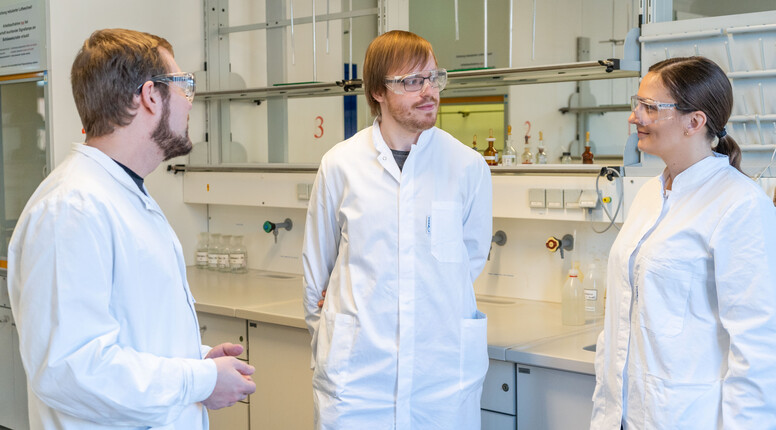 © Leuphana/Patrizia Jäger
Currently
3 places
available
Courses of this module
F10
Law, International Regulations and Chemicals Management
Termine
In process of planning *
* Die Veranstaltung findet im Zeitraum 27.04.2024 bis 08.06.2024 statt. Die genauen Termine werden in Kürze bekanntgegeben.
Product information "Law, International Regulations and Chemicals Management"
Introduction to the basics and principles of chemicals regulation. The course will focus on substance specific regulations for different areas of use, like industrial chemicals, biocides as well as chemicals used in products like in cosmetics and occurrence or use in food. The students will get a closer look at that different regulatory areas and the procedures that have to be followed to bring chemicals / products on the market. This will include the data requirements, authority issues, borderline cases and some critical issues to be considered. Another field is persistent organic pollutants (POPs) and emerging contaminants with special emphasis on emission sources, regional and global distribution via different pathways and their fate in various environmental compartments. This will include international regulations such as the Stockholm Convention.
is restricted access:

Yes

Requirements - university entrance qualification:

Not required

Requirements - one year of work experience:

Required

Requirements Language:

English: TOEFL Internet (92 points); IELTS (Acad. Level 6.5 points); CAE/CPE (Level C1, Grade B); TOEIC (720 points listening/reading, 310 points speaking/writing); if necessary, individual examination.

Requirements Expertise:

Knowledge of chemistry, biology & environment

Other requirements

1) Training as a chemical-technical assistant or pharmaceutical-technical assistant

OR


2) B.Sc. in Chemistry, Pharmacy or similar



Topic:

Engineering & Natural Sciences

, Sustainability, Energy & Environment

Format of course:

Online

Level:

Master

Course language:

English

Study programme:

Sustainable Chemistry

Number of credit points / ECTS:

5

Workload Contact time (in hours):

8

Workload self-study time (in hours):

117

Exam format:

Portfolio

Further exam format:

No further Exam

Qualifikationsziele

You will acquire substantive knowledge about:

Basic understanding of the principles of different chemicals regulations in the EU
The authorisation procedures and data requirements for chemicals and chemical products
The role and responsibility of the key players: Agency, member states, applicants…
Achievements and problems of the current legislations
Special issues to be considered during the authorisation/notification procedure and prerequisites, to bring chemicals / products on the market
The (importance of the) interface of science and policy at the example of persistent organic pollutants and the Stockholm Convention