Toxicology and Ecotoxicology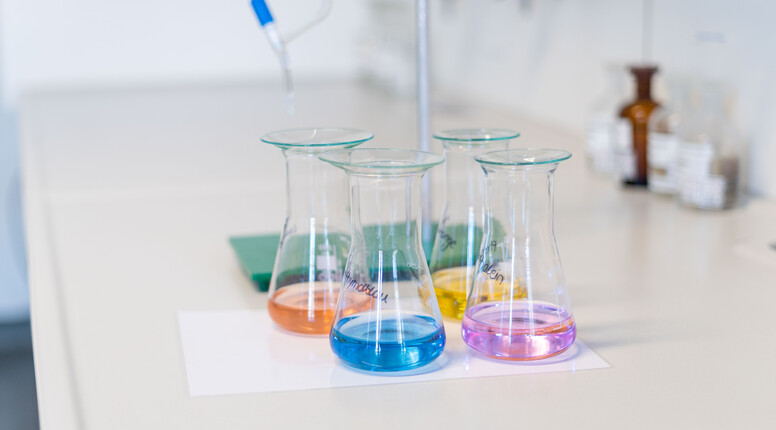 © Leuphana/Patrizia Jäger
Currently
3 places
available
Courses of this module
F3
Toxicology and Ecotoxicology
Termine
In process of planning *
* Die Veranstaltung findet im Zeitraum 05.06.2024 bis 26.07.2024 statt. Die genauen Termine werden in Kürze bekanntgegeben.
Product information "Toxicology and Ecotoxicology"
This module introduces basic concepts in toxicology and ecotoxicology and highlights their relevance for risk assessment and regulation. The theoretical part provides in-depth knowledge on organ-specific toxicology, different endpoints, mutagenesis and carcinogenesis and current issue in the field e.g. nano-toxicology. All topics are discussed regarding their relevance for risk assessment and regulation of chemicals. Different testing procedures will be introduced in the theoretical part and selected test methods will be conducted and discussed in the practical unit of this module.

A laboratory unit focussing on selected test methods is a mandatory part of the module and will take place every year in July.

is restricted access:

Yes

Requirements - university entrance qualification:

Not required

Requirements - one year of work experience:

Required

Requirements Language:

English: TOEFL Internet (92 points); IELTS (Acad. Level 6.5 points); CAE/CPE (Level C1, Grade B); TOEIC (720 points listening/reading, 310 points speaking/writing); if necessary, individual examination.

Requirements Expertise:

Knowledge of chemistry, biology & environment

Other requirements

1) Training as a chemical-technical assistant or pharmaceutical-technical assistant

OR


2) B.Sc. in Chemistry, Pharmacy or similar



Topic:

Engineering & Natural Sciences

, Sustainability, Energy & Environment

Format of course:

Blended Learning

Level:

Master

Course language:

English

Study programme:

Sustainable Chemistry

Number of credit points / ECTS:

5

Workload Contact time (in hours):

16

Workload self-study time (in hours):

109

Examination:

In-class examination

Exam format:

Portfolio

Further exam format:

No further Exam

Qualifikationsziele
You will acquire substantive knowledge about:



The basic concepts in toxicology and ecotoxicology
Importance of specific endpoints like carcinogenesis and nano-toxicology
Actual problems in the field
Overview on specific tests, testing strategies and the use of the results in the regulatory context
The concept of risk assessment, criteria for guidance values and exposure estimation