Modelling of Chemical Properties and Fate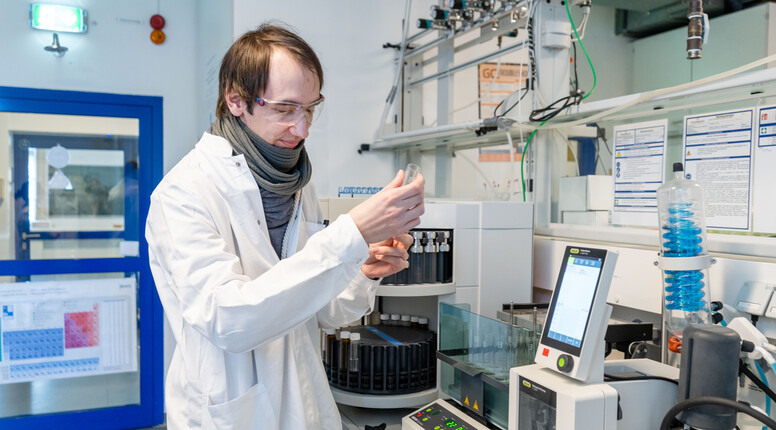 © Leuphana/Patrizia Jäger
Currently
3 places
available
Courses of this module
F4
Modelling of Chemical Properties and Fate
Termine
In process of planning *
* Die Veranstaltung findet im Zeitraum 31.07.2024 bis 03.09.2024 statt. Die genauen Termine werden in Kürze bekanntgegeben.
Product information "Modelling of Chemical Properties and Fate"
The module covers the background and practical application of substance evaluation using computer-based methods. Due to improvements in computational power, computer-based methods have changed the traditional way to engage in experimental science. Quantitative structure-activity relationship (QSAR) models link a property or effect, such as boiling point or toxicity, to parameters associated with chemical structure. These models can be used to assess chemical substances within the so-called in silico approach (as an analogy to the in vitro and in vivo approach). After a basic introduction, this module mainly focuses on the practical application and applicability of in silico software and assessment.

is restricted access:

Yes

Requirements - university entrance qualification:

Not required

Requirements - one year of work experience:

Required

Requirements Language:

English: TOEFL Internet (92 points); IELTS (Acad. Level 6.5 points); CAE/CPE (Level C1, Grade B); TOEIC (720 points listening/reading, 310 points speaking/writing); if necessary, individual examination.

Requirements Expertise:

Knowledge of chemistry, biology & environment

Other requirements

1) Training as a chemical-technical assistant or pharmaceutical-technical assistant

OR


2) B.Sc. in Chemistry, Pharmacy or similar



Topic:

Engineering & Natural Sciences

, Sustainability, Energy & Environment

Format of course:

Online

Level:

Master

Course language:

English

Study programme:

Sustainable Chemistry

Number of credit points / ECTS:

5

Workload Contact time (in hours):

8

Workload self-study time (in hours):

117

Examination:

In-class examination

Exam format:

Portfolio

Further exam format:

No further Exam

Qualifikationsziele

Students will acquire substantive knowledge about:

Database searches

The basics of the in-silico approach

The practical application of different QSAR-software

The assessment of QSAR based results

The advantages and drawbacks of in-silico assessment

How to develop a model for research purposes

QSAR models for regulatory purposes